Underwater Themed Tactile Wall: Maryland Science Center Museum Semi-permanent Exhibition
Solo Project, supervised by Steven Valenziano. 2016.

Underwater touch wall is a tactile wall for kids age 3-5 designed for the Kids Room of Maryland Science Center Museum in 2016. As an intern at the time I had to come up with the idea to create an educational exhibition for the space they have in the Kids Room underwater cave, which was a 3ft tall, 3ft wide, and 5ft long cave for children to play around.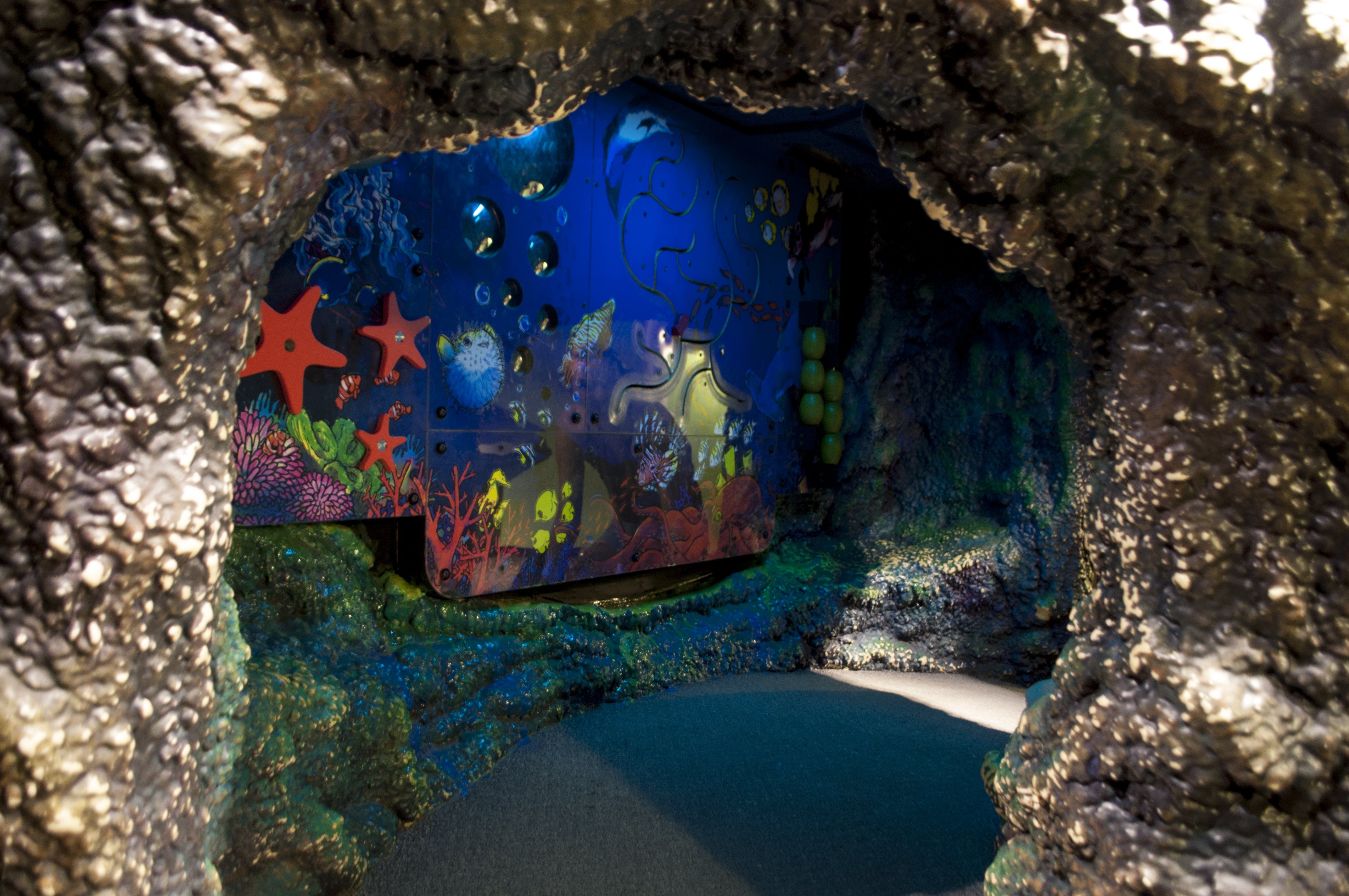 The piece was made to be modular to be able to be installed inside the cave and to be replaced when it's broken. The materials, gears, and fasteners were selected, prototyped, and tested to be safe for kids.
Plans and technical drawings
Illustration for Underwater Touch Wall exhibition
Details
Process and sketches
Finished piece in the exhibition site